Founded in 2008 by industry experts, Solution Bench specializes in leveraging domain expertise in the capture, management, processing, and delivery of business documents to offer unparalleled solution deployment, services, support, and training. Our knowledge, experience, and vast relationships transform traditionally complex solution deliveries into fast, flexible, and worry-free experiences.
As companies strive to create order from the chaos that has resulted from the unprecedented amounts of information they produce, enterprise content management (ECM) has become one of the fastest growing areas of IT. An organization's documents can be strewn all over the place—in filing cabinets, on someone's desktop or laptop, in email, or on a central server. As a result, employees can waste enormous amounts of time searching for misfiled documents and lost data. Failing to find the information, even more time is wasted recreating the original.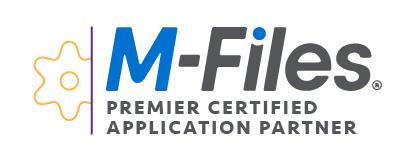 Discovery Services
Formulating a strategy to manage your document and information assets is an essential step towards your successful implementation rollout. We can help you understand the technologies that best meet unique business challenges.
Implementation
To meet our clients' specific business objectives, we combine our own technical resources and those of our strategic partners along with third party professional services organizations to provide end-to-end custom implementation and integration services.
Technical Support
Here at Solution Bench we are committed to the highest level of customer satisfaction. Our plans provide comprehensive and responsive technical support for businesses of all sizes- they even include maintenance and upgrades.
Training & Education
Learn more about your adaptive document management solutions and technologies from Solution Bench Certified Instructors. We provide a variety of standard and custom courses with multiple delivery options including web-based and on-site training.
On average, it takes 18 minutes to search for a document
90% of your company's memory exists on paper.
Every lost document costs anywhere from $350.00 to $700.00
On average, professionals spend 50% of their time looking for information.
Get in Touch:
Contact us and see how we can help you come up with document management solutions to fit the needs of your business.
Call or email today for a free consultation and demo.
Phone: (800) 484-0432
Email: support@solutionbench.com